Hi, my name is Tim. I'm an author (as Ross Cavins), computer programmer, web designer, and thrifting whore.
I've always been drawn to the steampunk industrial look. And I love creating pieces that are not only aesthetically pleasing, but also extremely functional.
No matter what I do, I must be creating something or I'm not happy. Whether that means I'm crafting quirky characters, writing tricky code, designing unique logos, or upcycling previously unused, unwanted items into a single functional piece, it's the "creative process" and knowledge that others will enjoy my handiwork that keeps me motivated.
And while others may copy my designs, they will never match my attention to detail. I strive to provide unique creations that become conversation pieces in your home.
This store will combine all of my lifelong loves. I truly hope you enjoy my work.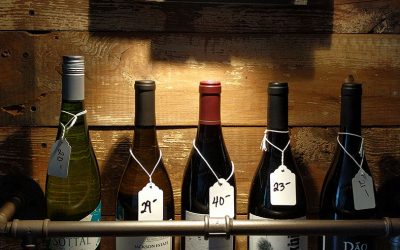 The Loaded Grape is a wine and beer store in Greensboro, NC. They gave me the go-ahead to redo an 8' x 40" section of their store. I had the whole 8' x 42" wall to play with, and had carte blanche to work my artistic wonders. So I took a bare wall with a...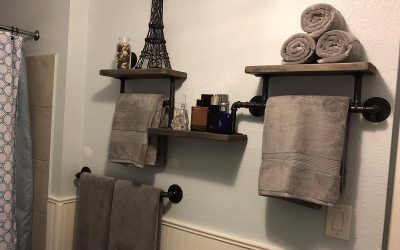 Douglas wanted to surprise his wife with a bathroom makeover for their 100-year old home. He was looking for something vintage and industrial, but not farmhouse shabby. We went with Midnight Black pipes and slightly distressed silver/seafoam green tinted...